Our architectural bim services support architects, designers, engineers, general contractors, fabricators, owners, and facility managers. Our services support starts from conceptual design, design development, construction documentation, presentation modelling, procurement schedules and as-built modelling.  i.e. from LOD 100 to LOD 500.
With BIM, architects can digitally visualize and better convey their design intent. It provides an opportunity for the architects to identify any potential spots during the earlier design stages. This brings the flexibility for the clients or developers to lock their design decisions prior to the approvals.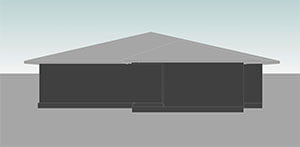 RIBA STAGE 1
Pre-Design or Concept Design

LOD 100
RIBA STAGE 2
Schematic Design

LOD 200
RIBA STAGE 3
Design Development

LOD 300
RIBA STAGE 4
Construction Documentation

LOD 350
RIBA STAGE 5
Construction

LOD 400
RIBA STAGE 6
As-built

LOD 500
3D Visualization techniques can be used convey design-intent, validate design, and identify constructability issues.
Quantity Take-off
BIM based Quantity take-off is one of the useful applications that can be automated. It is simple, detailed and more accurate, reducing time and cost involved in the process.
Convert your building products into a information rich Digital product as a first step towards the Digital Transformation Journey.
Transform your 2D ideas and paper sketches to 3D Models for engineering simulations and better visualization of your design intent.
BIM Based Architecture Drawings
Use BIM to deliver high quality and detailed drawings. The change process is quite easy, any changes made on plan will be automatically reflected on sections and elevations.
3D Model for existing site conditions can be developed from point cloud data generated from laser scans or using traditional surveying techniques. The model developed can be used for future documentation, visualization and disaster planning activities.
General & BIM Standards We Follow
Recent Architectural Projects